7 Ways To Increase Comments On Your Instagram Posts
Wouldn't it be great to see your Instagram posts light up with comments after you post them?
Instagram comments can be powerful. They are the only two-way interaction you can have on a post. It can be a great way to talk with your followers, but it's also an often underused way to harness them to promote your content for you! This strategies will help to attract new people and keep the loyal ones.
1. Ask Relevant Questions
Asking questions is a great way to keep your Instagram alive. This will help you connect with your potential customers, as well as your loyal followers. Keep the communication lines open. Let them also ask you questions. This is also one of the best ways to know what your customers need. And when you ask questions, make sure that they are connected to your follower's interests. It should not be too personal or political.
---
2. Always have a Call-To-Action
Without asking anything of your audience, they're going to scroll on by, you haven't given then a reason to pause their thumb for a split second.
You've got a great image, surely a like is enough? Try to encourage them to leave a comment, for example if you are asking them to read a blog post (from a link in your bio), ask them to leave a comment if they've read if or what they think.
Always be thinking about how you can encourage them to engage in a conversation, which will have a dramatic effect on your Instagram engagement rate.
---
3. Interesting Captions
Similar to a blog post, an interesting caption lead-line will catch your reader's attention. This will give your followers an idea that your content is worth reading and worth sharing as well. Make sure that the first few words will make them read on. If they find those first few words interesting, they will read the full caption, then leave a comment.
---
4. The Golden Rule
Everyone knows the golden rule. Do to others what you would want them to do to you. How can you expect someone to leave a comment on your post when you seldom do it to others? Why not spend a little of your time every day leaving genuine comments on other people's Instagram posts. Little by little, you would also see the change in your comments rate on your Instagram posts.
---
5. Don't preach, tell a story instead
Instagram is awash with mediocre brand messaging that forgets the social network is supposed to be a 'visual inspiration platform'. You should captivate audiences through images and video, not simply preach marketing missives at them.
---
6. Make your Instagram branding matter
Clarity, creativity and consistency are king for enterprises aiming to build brand awareness on Instagram. An erratic, haphazard approach just doesn't work.
Try to focus on core areas like presenting your profile, creating style patterns that keep your images looking fresh, and mastering hashtag use (see point 8). You should also be interacting regularly with your followers to build up engagement and loyalty.
By roadmapping your processes and brand best practices for Instagram, you can present a positive and consistent brand to your target audience.
---
7. Give GIFs a chance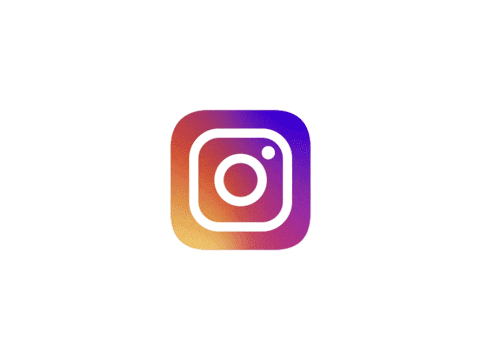 With research showing more people watch to the end of videos that are 15 seconds or less, learning how to create and how to post a GIF should be mandatory for marketing departments.
Celebrating its 30th anniversary in 2017, the GIF format is more appealing than photos – GIFs are shared more than either JPEG or PNG formats – and are more cost and time effective than producing videos.
The Journey is never Over!
Realize that your Instagram journey is never over.
While that might sound daunting, your Instagram profile is like your business – an enterprise that is constantly growing and evolving while forging ever-deeper links with its followers.